Cybernetics' VTL is easy to install and is compatible with anything that works with a physical tape library – without changing the way your data is currently protected. Enjoy 100% compatibility with SAVE commands, IPL, BRMS, and even third-party applications like Help Systems' Robot/SAVE.
The powerful disk backup solutions for ALL businesses.
Cybernetics' Virtual Tape Libraries are designed to eliminate the challenges you face in archiving and protecting your valuable data. Our units are incredibly easy to install, manage, scale, and will adapt as your network changes. Utilizing existing tape backup software, the iSAN® VTL consolidates backup across any mix of operating systems with support for iSCSI, FC, SAS, and legacy SCSI host systems.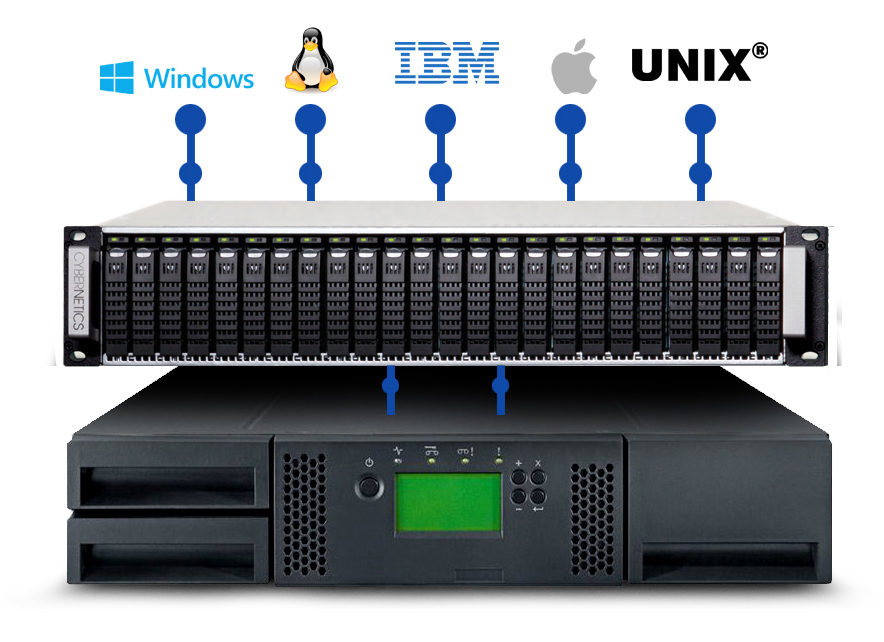 iTAPE 2104

Ideal Choice For Small Businesses
Up To 16 TB Per Unit
Up To 2.7 TB/hour
On-Prem / Cloud VTL Backup
iSAN 2108L

Ideal Choice For Small Businesses
Up To 80 TB Per Unit
Up To 2.7 TB/hour
Expand Up To 1.2 PB
On-Prem / Cloud VTL Backup
iSAN 6124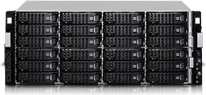 Ideal Choice For Enterprise Businesses
Up To 720 TB Per Unit
Up To 14.4 TB/hour
Expand To Over 12 PB
On-Prem / Cloud VTL Backup
iSAN 6140 1U

Ideal Choice For Enterprise Businesses
Up to 240 TB Per Unit
Up To 14.4 TB/hour
Expand Up To 3.8 PB
On-Prem / Cloud VTL Backup
Over 40 Years In Business = Satisfied Customers